AIRSTAGE VRF Systems

J-IIIL Series

Slim & Compact Design
The compact and slim design of the J-lllL series makes them ideal for low rise / urban building designs with limited installation space.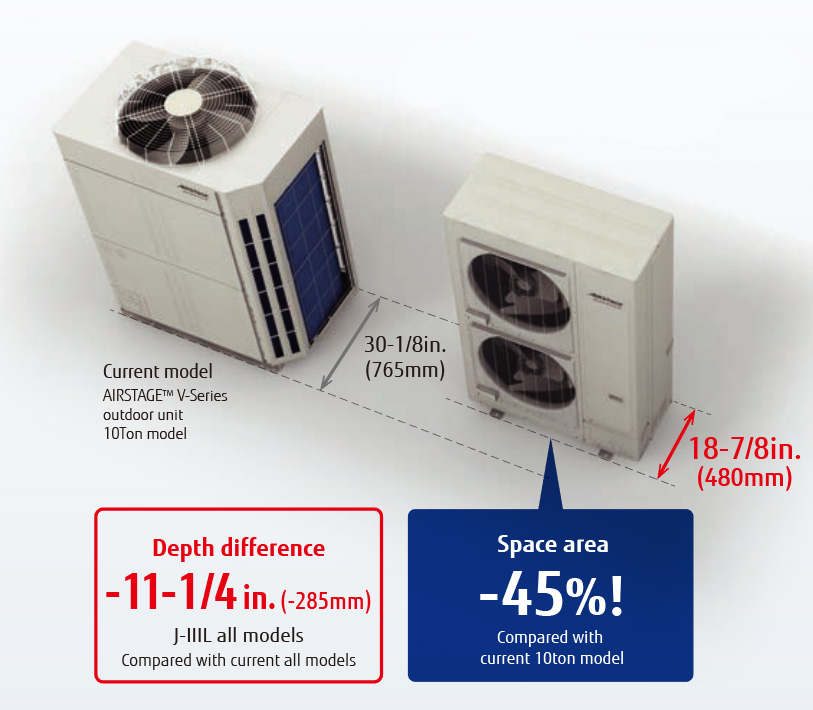 Small Room Application
Up to 30 units* can be connected
The combination of the smallest but adequate capacity indoor unit and a new outdoor unit with the optimum heat exchanger structure has realized the Industry's top class connection of 30 units.
Max. connectable Indoor Unit
10Ton : 30units
8Ton : 24units
6Ton : 18units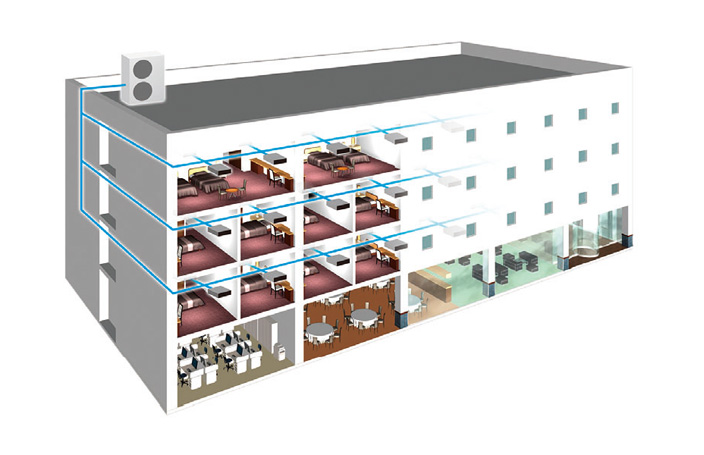 High Static Pressure
External static pressure is available up to 0.24in. W.G (60Pa).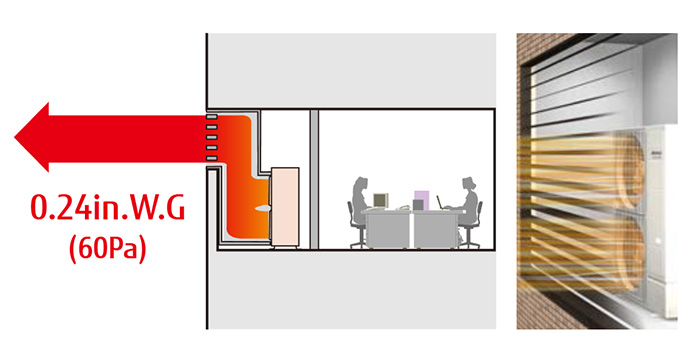 Installation Flexibility

Long Piping Length
Our advanced refrigerant control technology allows us to achieve a total refrigerant piping length of 1,312ft. (400m). This opens up new possibilities in system design.
Total Piping Length : Max. 1,312 ft.(400m)