AIRSTAGE MINI-SPLIT BENEFITS

Quiet Operation
Peaceful Performance From "Ahhh" to "Zzzz"
Fujitsu General believes heating and cooling systems should be felt - not heard. AIRSTAGE systems are so quiet you won't even know they're on. Finally, you can sleep well at night in a comfortable, peaceful environment.
Ductless heat pumps allow for a peaceful inside atmosphere with noise levels as low as a human whisper. Also, many indoor unit styles feature Quiet Mode, an extra-quiet fan speed to ensure you are not disturbed.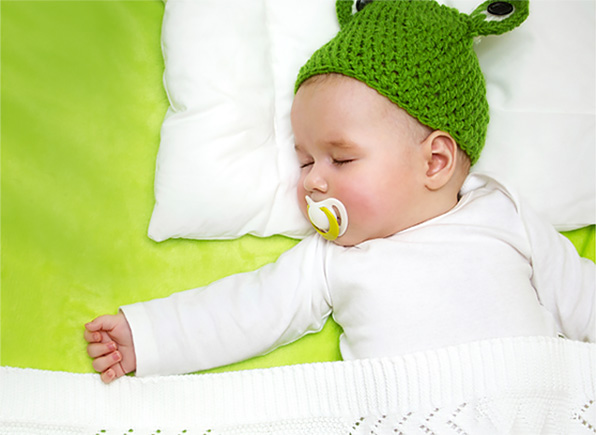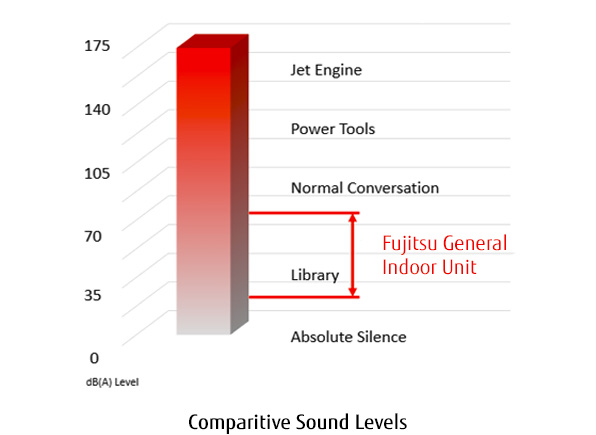 How Does Fujitsu General Achieve Your Quiet Comfort?
Ductless heat pumps and air conditioners are comprised of an indoor and outdoor unit. Components like compressors and motors are installed outside – out of earshot.
Outdoor units operate at the sound level of a common office environment, restaurant conversation or background music.
Ductless systems deliver cooled and heated air directly to the rooms they serve, without the need for noisy, powerful fans.
With just three major components – the indoor unit, the outdoor unit and the controller – the system is installed quickly and easily, and the end result is free of the noisy components that make up traditional cooling and heating solutions.
*

Features may vary by model.