HRV/ERV Solutions SMARTER BUILDING CONTROLLER

SBC100
Communications
| Modbus TCP | Currently supported |
| --- | --- |
| Modbus RTU | Currently supported |
| BACnet | Coming soon |
Dimensions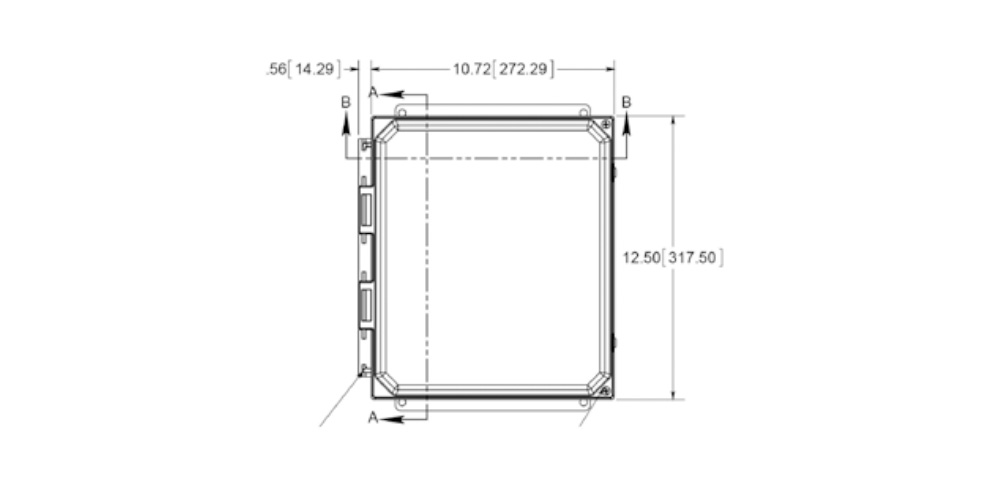 The SBC100 Smarter Building Controller is a state of the art building management system that integrates heating, ventilation, and air-conditioning (HVAC) equipment and controls. Pre-configured equipment including Fujitsu's Airstage VRF connect to the HVAC2-Smarter Building Platform over a secure network via LTE or Ethernet, and uses a cloud-based user interface, which is available from any Internet connected device. This offers immediate access to critical information to monitor energy efficiency and lower operating costs throughout a building's life-cycle.
PLUG AND PLAY
Simple configuration and integration.
Pre-Programmed and ready for compatible field equipment.
REMOTE CONNECTIVITY
Mobile access over a secure internet connection.
User interface with a simple layout provides critical building information.
Optimum system performance is achieved with remote service tool monitoring, providing a good understanding of a potential issue minimizing downtime.
Look back in performance data at any point in time to pinpoint the cause of an issue. All recorded data are located on our secure cloud.
Remote monitoring provides peace of mind, and when needed will reduce the total truck roles, benefiting the contractor, the building owner, the occupants, and the environment!
BUILDING MANAGEMENT SYSTEM
Suitable for a single building or a portfolio of buildings.
BACnet ready and open to other HVAC2 systems.
THE CLOUD EXPERIENCE IS CUSTOMIZED FOR THE SPECIFIC ROLE OF THE USER:
Owners
Occupants
Property Managers
HVAC Contractors
Unit Specifications
Power Supply
100 – 240 VAC / 1 ph / 50 – 60Hz
Power Wire
IEC connector with plug.
Dimensions (HxWxD)
13.5" x 11.3" x 7.2"
34.3cm x 28.7cm x 18.3cm
Weight
7 lbs / 13.8 kg
Input Power
17.6W
Operating Temp Range
32 – 122˚F / 0 – 50˚C
| CONNECTOR TYPES | COUNT | FUNCTION / PURPOSE |
| --- | --- | --- |
| Barrel-type power connector | 1 | For power supply by plug |
| microSD | 1 | Data storage |
| Ethernet | 2 | WAN/LAN |
| USB | 2 | General purpose |
| Relay output connectors | 2 | General purpose |
| Modbus RTU port | 1 | Connection point for devices under control |
| Switch closure input | 2 | General purpose |
| Wi-Fi / Bluetooth antenna | 1 | Supports Wi-Fi A/B/G and Bluetooth 4.0 |
| GPS antenna | 1 | Geolocation |
| Cellular antenna | 1 | Cellular LTE internet connection |