HRV/ERV Solutions

VS500 SQe
Dimensions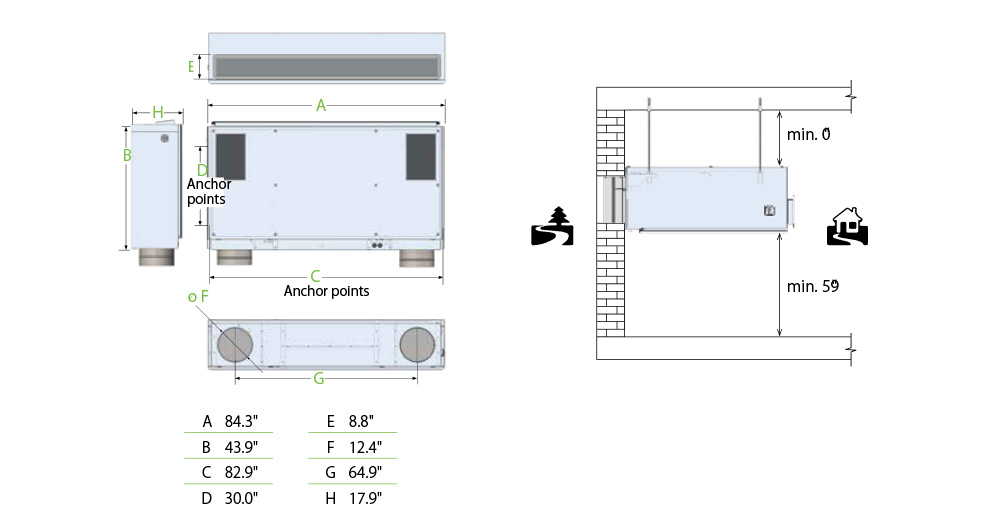 Parts

FAN OPERATING RANGE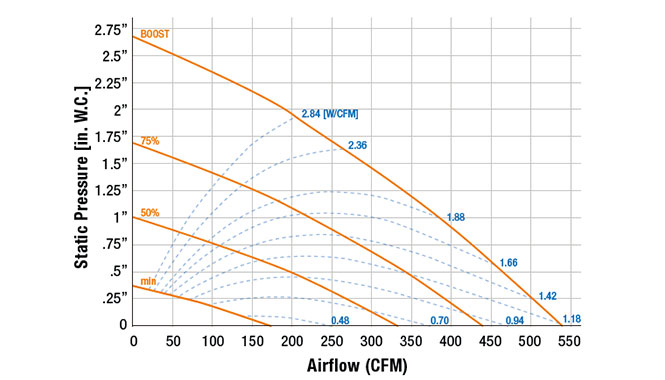 RADIATED FROM CASE
Sound Power Per Frequency Band (Hz)
Overall
Fan Speed
CFM
63
125
250
500
1k
2k
4k
8k
LWA [dB]
LPA [dB]1
LPA [dB]2
25%
180
20.0
38.0
46.6
28.3
22.4
21.9
28.1
27.0
47.3
32.6
24.7
50%
307
34.5
41.1
43.2
33.3
31.9
29.6
27.4
25.9
46.2
31.5
23.6
75%
464
40.5
44.1
48.7
41.5
40.0
37.5
29.8
26.6
51.5
36.8
28.9
Boost
539
44.4
48.4
51.0
46.5
44.9
42.4
34.2
27.9
55.0
40.3
32.4
1

Sound pressure levels calculated at 1 meter for Q = 4

2

Sound pressure levels calculated at 3 meters for Q = 4
LATENT EFFICIENCY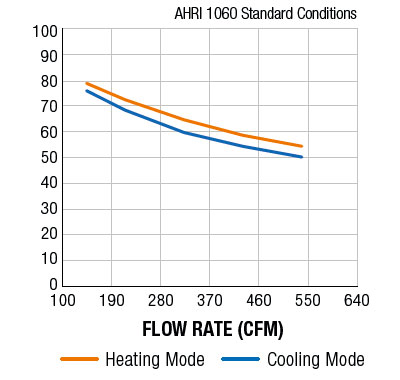 SENSIBLE EFFICIENCY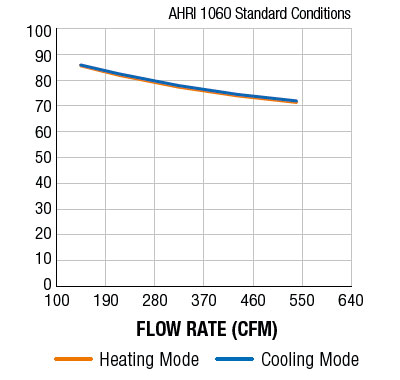 TOTAL EFFICIENCY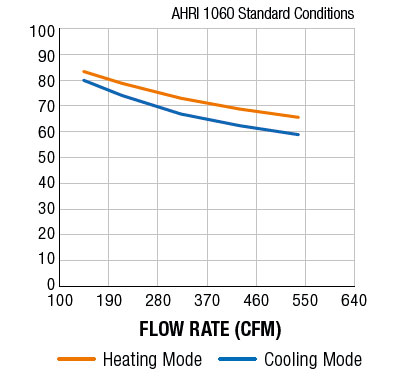 PERFORMANCE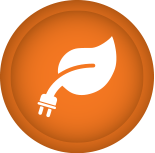 Exceptional energy efficiency performance puts the VS500 SQe in a class by itself.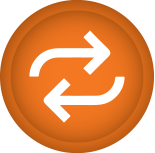 With its polymer counterflow heat exchanger core, the VS500 SQe transfers 71-86% of the heat and 51-79% of the moisture between fresh and exhaust air streams.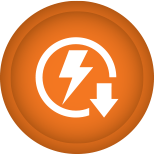 Our fans incorporate electronically commutated motors (ECMs) and backward curving fan blades, reducing the power required for air movement.
SUPPORTED ACCESSORIES
CO2 Sensor*
Smarter Building Controller
*

Pre-installed in all units
MODELS
w/ No Postheater
Hydronic Postheater
Electric Postheater
Specifications
Ventilation Flow – Max
539 cfm
Ventilation Flow – Typical
117 to 500 cfm
Ventilation Type
Energy Recovery Ventilator (ERV)
Heat Exchanger
Counterflow Polymer Static Plate
Fan Type
Backward Curved, Centrifugal, EC
Heat Recovery – Max
Sensible – 86%
Latent – 79%
Total – 83%
Temperature Range
40° F to 104° F
Humidity – Inside Max
90% RH
Operation Modes
CAV, DCV, Economizer
Noise
31 – 40 dBA
Duct Connection
(Room Air, Supply Air)
None
Duct Connection
(Outside Air, Exhaust Air)
12.4" Dia. (121 in2) Min.
Temperature Control
Continuously Variable Bypass
MECHANICAL
| Weight | 288 lbs |
| --- | --- |
| Shipping Weight | 450 lbs |
| Dimensions | 84.3" L x 44.0" W x 17.9" H |
| Shipping Dimensions | 92" L x 60" W x 29" H |
| OA Filter (Actual Size) | 15.16" x 16" W x 3.75" MERV13 |
| RA Filter (Actual Size) | 10.6" L x 16.7" MERV8 |
| Mounting Dimension | 30.1" x 82.9" |
| External Finish | Powder Coat Over Aluminum |
ELECTRICAL
Postheater
Electric
None/H2O
Electric
None/H2O
Voltage
240 VAC
240 VAC
208 VAC
208 VAC
Phase
1Φ
1Φ
1Φ
1Φ
Power Supply
5.1 kW
2.8 kW
3.9 kW
2.2 kW
FLA – Max
20.9 A
11.5 A
18.9 A
10.7 A
MCA
26.1 A
13.9 A
23.1 A
12.9 A
MOP
25 A
20 A
25 A
20 A
De-Ice Preheater
2.1 kW
2.1 kW
1.6 kW
1.6 kW
Post Heater
2.4 kW
0 kW
1.7 kW
0 kW
Fan Motor Type
EC
Maximum Power per Fan
322 W (0.43 hp)
POSTHEATER CHARACTERISTICS
| | Electric |
| --- | --- |
| Phase | 1Φ |
| Voltage | 240 VAC |
| Frequency | 60Hz |
| Rated Input | 7,684 BTU |
| Total Current | 9.78 A |
| | Hydronic |
| --- | --- |
| Connection Diameter | 0.5" |
| H2O Pressure Loss | 1.49 PSI |
| Air Pressure Loss | PSI |
| Rated Input | 22,402 BTU |
| Water Flow | 1.28 GPM |