AIRSTAGE MULTI-ROOM MINI-SPLIT SYSTEMS Multi Zone (2 to 5 Zones)

Extra Low Temperature Heating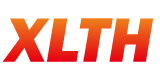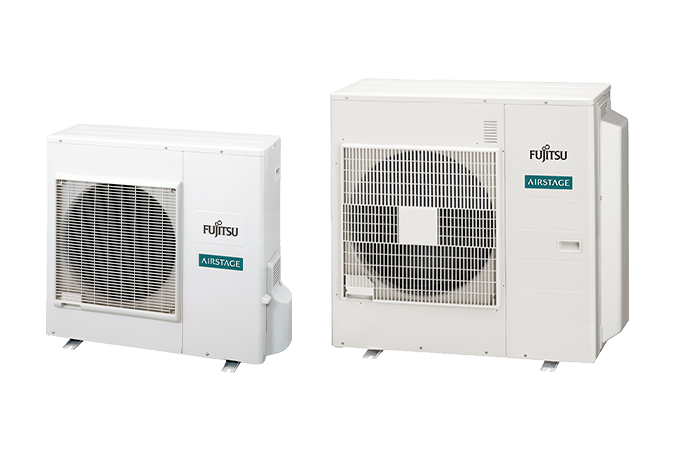 Outdoor models AOU18RLXFZH, AOU24RLXFZH and AOU36RLXFH allow you to connect 2 to 5 indoor units, depending on the outdoor unit selected. These systems provide both heating and cooling for year-round comfort. Choose from four indoor unit styles - wall mounted, floor mounted, cassette and slim duct - to best match your decor.. Create the right combinations, the right quantity, the right style indoor units, and the right capacity. It's the right choice for your home or business..
Individual Zoning
Each indoor unit can be operated independently. That is, on/off, temperature, air movement, up/down (wall mount unit only), time clock operation, can all be controlled from their own remote.
Inverter Technology
Through new, advanced technology, Inverter air conditioners are more economical to operate and quieter to run than conventional units. They can handle greater extremes in temperature, are smoother and more stable in operation, and reach the desired temperature faster than conventional air conditioners.
Inverter control
The Inverter component allows the outdoor unit to vary its speed and output to match the required capacity of the indoor unit. Thus, the Inverter model can achieve 30% more operating efficiency than conventional models and therefore, is much less expensive to run.
Extra Low Temperature Heating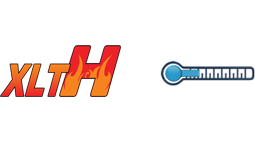 The XLTH outdoor units are engineered to operate in temperatures down to -15°F, lower than any other mini-split available today. These outdoor units also include base drainage holes, a large heat exchanger, and a high capacity compressor.
Base Freeze Prevention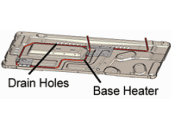 The XLTH outdoor models are equipped with a base heater that prevents condensate from freezing. The cultivated base design discharges melted water through many holes. Without a heater, freezing condensate can cause noise, damage to fan blade, condenser, and system performance.
Cassette Model Fits Into Standard Ceiling Tile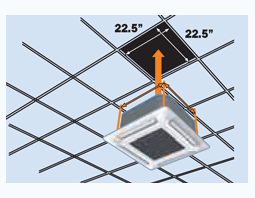 Hidden or Showcased Indoor Unit
Choose from either a wall mounted, floor mounted, compact cassette or slim duct unit for either a showcased or hidden look.
Stable and comfortable
The air conditioner's output power is stabilized at the optimum setting within the range from maximum to minimum to match the load, which is affected by factors such as the room temperature and the number of people present.